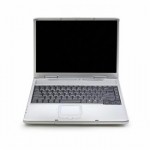 You might already have someone around your office who is somewhat technically savvy with computers.  They take care of the minor computer glitches that you are used to dealing with.  But, you know you still need to have someone with a higher level of skills that can fix those more complicated problems whether it is a networking issue, a virus/malware problem or some weird Windows software problem.
That person needs to be dependable.  Ideally you would like to have someone who really knows your equipment and how you guys use it.    That person needs to respond to you in a timely manner.  You want someone who will explain things in plain language. You want someone who fits in with your operation.   You want a dependable IT guy who will be there when you need him.
That is the role that I provide for clients.  You get someone you can count on to get you back in business when your computers are down.  You get someone who will get to know your equipment, get to know your network, get to know whatever specific software you are using and learn how you are using all of your computer equipment to run your operation.  That way you can get the best possible service whenever you need it.
My clients include many successful businesses across Western New York including businesses from Buffalo, Tonawanda, NT, Cheektowaga, Amherst, Williamsville, Clarence and out to Batavia, Attica and most of Genesee/Wyoming counties.
Those businesses range in size from having just a few computers on up to about fifty at the most.  Some are very successful family owned corporations while others are smaller one or two person operations that conduct business out of their homes.  They count on me to get their computers back up and running quickly when they break.
They have me come in to setup new equipment for new employees or upgrade existing equipment as needed.  They depend on me to maintain their servers  and to provide them with trustworthy advice when needed.
Isn't it time you found someone good and dependable that you can rely on?